Learn more about the great people on our staff.
At Howell Healthy Homes, our team is what makes us so great. Below, you can find information about each of our team members and their unique qualifications and experience.
Lacey Howell, Owner (Licensed Radon Geek)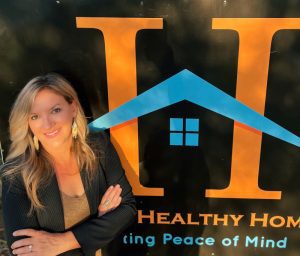 Lacey has been part of the radon industry since 2015, opening our company in 2017. Throughout her experience, Lacey has tested literally thousands of homes in Kansas for radon (a conservative number of tests would be 5,000!) She has also performed or managed over 1,000 radon mitigations, including some in very complex historic homes.
Lacey enjoys being part of an industry that helps people lower their cancer risk by making the air they breathe healthier. Lacey is known for her excellent customer service and explaining projects clearly to her clients. She has built solid, trusting relationships with hundreds of real estate agents in Kansas. Additionally, she has many years of experience with mold remediation and can answer questions about that.
A fun fact about Lacey is that she does woodburning art. For three years, she has been selling her work at a gallery in Leadville, Colorado and will soon be selling at a gallery in Leavenworth, Washington. Most of her pieces are made from salvaged wood and are often 5-7 feet long. She burns designs by hand with a special tool and often adds paint accents. Check out her Instagram at Tree Therapy by Lacey.
Reece Howell, General Manager, Mold, Radon, Master Plumber, Master Electrician, Master Mechanical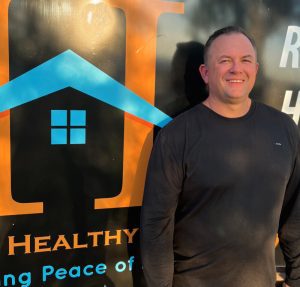 Reece is one of the most qualified individuals in the field to care for all aspects of mold remediation. He is licensed in and has years of experience in both residential and commercial mold remediations. Since 2008, Reece has worked with mold remediation, and people call him when they want the best!
Reece is known for being able to figure out and complete even the most difficult projects in both mold and radon. This, plus his many licenses, makes him the man to get your job done! Reece also spends many hours analyzing mold tests and writing up recommendations and estimates for mold projects, ensuring they get done in a timely manner.
Something interesting about Reece is that he has recently begun reading about and collecting fine whiskey. His friends enjoy his whiskey tasting events, and he is becoming quite the whiskey guru.
Joe Kimbrough, Lead Radon Mitigation Tech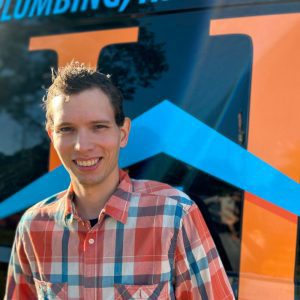 Joe has officially been with us since 2017, but we worked with him before that for many years. Clients constantly express to us how much they appreciate Joe's kindness, expertise, and how well he cleans up after projects. He is able to figure out the most complex pipe runs, and we appreciate how we can always count on him.
Joe is licensed in radon mitigation and testing, in addition to IICRC mold. He is also a journeyman electrician.
Something interesting about Joe is that he's a mountain climber. He has climbed 14 of the 58 peaks in Colorado that are over 14,000 feet each. A few of the ones you might recognize include Maroon Bells, Pikes Peak, and Capitol Peak. Joe has been climbing since 2012, and it's no doubt his mountain climbing skills have helped him forge ahead successfully on challenging projects.
Mike Robinson, Radon Testing Tech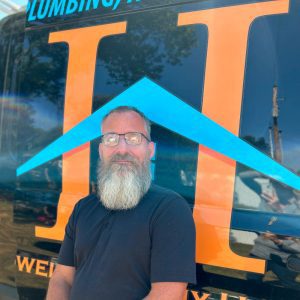 Mike has been on our team for many years, and we are happy to have him be a part of our company. Mike is licensed in radon measurement, and he is ready to make sure your home is safe for you! We appreciate Mike's can-do, ready-to-work attitude.
Having Mike in the field testing and gathering information for Lacey to plan mitigation systems is invaluable. This allows us to get estimates out quickly, especially during fast-moving real estate transactions.