Welcome To
Howell Healthy Homes
Your trusted source for professional mold remediation and radon mitigation services in Topeka, Holton, Seneca, Manhattan, Junction City, Clay Center, and surrounding areas in Kansas.
We provide expert mold and radon solutions to protect you and your loved ones.
At Howell Healthy Homes, our goal is to give homeowners in Topeka, Holton, Seneca, Manhattan, Junction City, Clay Center, and surrounding areas in Kansas peace of mind about what is in the air they're breathing. We do this by offering professional mold testing, removal, and remediation services, as well as radon testing and mitigation, encapsulation services, and other air quality assurance services.
We pride ourselves on not being "alarmists", meaning we'll tell you exactly what you need to know without making things seem unnecessarily scary or overly technical to try to get you to pay for additional services we provide. We'll offer our expert opinion and recommended course of action, as well as answer any questions or concerns you may have, so you can make an informed decision.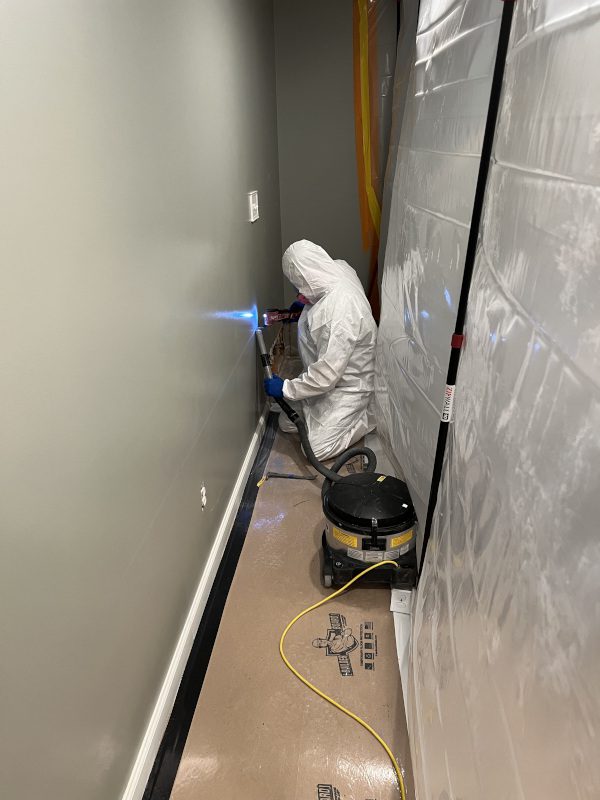 Five-Year Mold-Free Guarantee
We stand behind our mold remediation services with a limited five-year mold-free guarantee.
Thorough Explanations
We understand how stressful dealing with mold or radon in your home can be, so we always provide clear, easy-to-follow explanations of the situation and our plan to correct it.
Focus on Value
We believe that everyone deserves to live in a home that is free from the harmful effects of high levels of radon and mold, and we do all we can to provide the best value possible for all our customers.
"Howell Healthy Homes did a wonderful job with radon remediation for an older house I was trying to sell in the Junction City area. Very professional and quick to respond. Highly recommended!"
"I highly recommend Howell Healthy Homes! They are professional, efficient, knowledgeable and are truly the experts! Cancer runs in my family. Right before moving here from California last month, my husband and I had a close call with cancer. The doctor's had me do a biopsy a week before our big move for breast cancer, because my tests came back abnormal. In the end my biopsy was benign! We were relieved. But we know that it can happen anytime to anyone. So needless to say I take our health seriously. Howell Healthy Homes is the company to call!!! They have a lifetime customer in my book. Thank you to such a great team! They rock!!"
"Wonderful company. Thorough , knowledgeable, timely, and less costly than other companies. They were friendly and professional. I highly recommend Howell Healthy Homes."
Contact us for a free quote
If you're looking for a company you can depend on to provide accurate reports and detail-oriented testing and remediation services, as well as experts who truly care about making sure you and your loved ones have clean, safe air to breathe, look no further. Reach out today to learn more or to get started with scheduling a service.